Why Haven't You Played on Jump?
Why Haven't You Played on Jump?

Jump is an on-demand, video game subscription service that provides unlimited access to a highly curated library of games. Our service was created with the goal of delivering a unique platform for gamers to discover and play the titles they want, with a special emphasis on unique, high-quality games by independent developers. With 14 free days on us, subscribers can check out high-quality and groundbreaking video game offerings without the commitment to buy.
But it gets even better than that. Loyalty reward members here on Alienware Arena can claim one month of Jump for absolutely free, NO. CREDIT. CARD. REQUIRED. Yeah. That's the stuff. Honestly, it's a pretty sweet deal. No chance of forgetting about the subscription and it auto-renewing before you are ready.  One month, no questions asked. If you have a Casual reward available to you, I highly suggest using it to play over 110 indie games for absolutely free, anywhere you want. Head over to the rewards section and claim your access key NOW!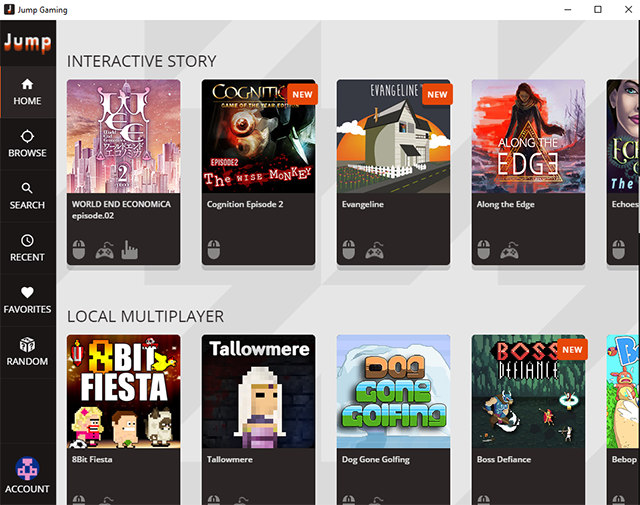 Edited
INFORMATION
Loyalty members can claim a month of free access to Jump.
Published por Cartire •